Various products at low prices.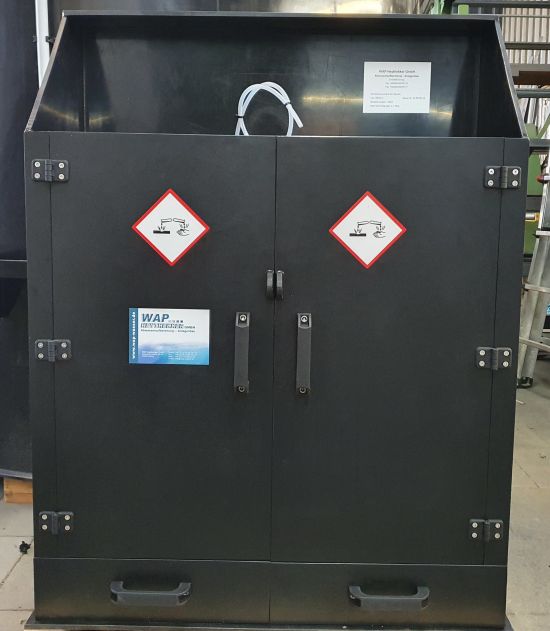 WAP - DS SafeBox (cabinet for hazardous materials)
Dosing station for the safe dosing and storage of hazardous substances such as acids or alkalis. Special ventilation to prevent outgassing of hazardous substances is always part of the unit.
Technical specifications:
approx. 14 liters/ drip pan
 Acid resistant plastic (PE or PP)
Quantity of suction lances
Example:     
SafeBox for holding two containers of 30kg each. 
1 suction lance without float switch
1 aerator
2 drip trays, each 14 l. Collection volume
Material: PE 
Dimensions: 900 x 350 x 1,200 mm (lxwxh)
Space preparation for the assembly of
2 dosing pumps
incl. lock with 2 keys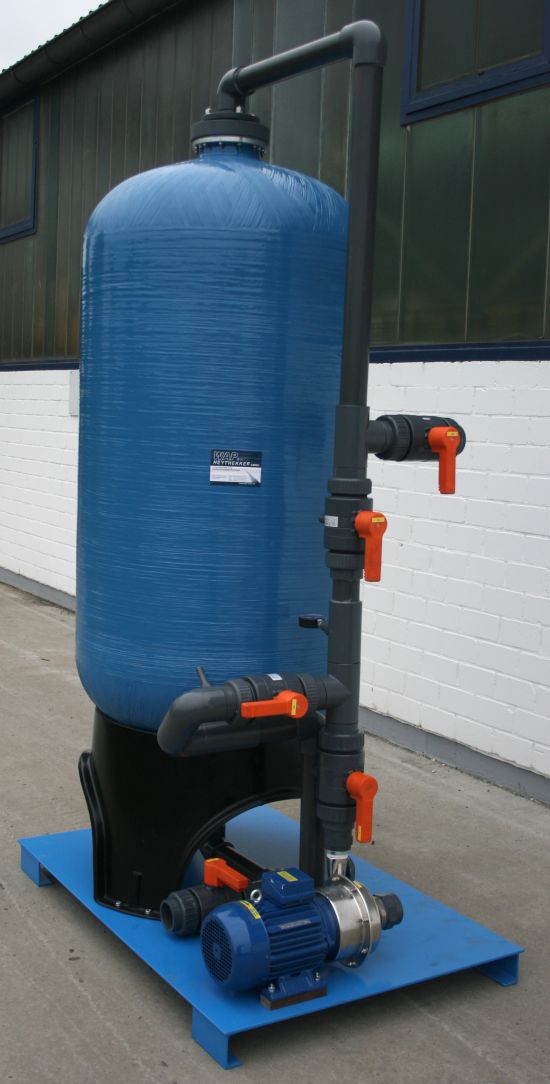 GRAVEL FILTER / POLICE FILTER
The gravel filter is used to remove undissolved solids from water or process liquids. The gravel filter system consists of a round container filled with gravel. This gravel is washed quartz gravel of different grain sizes, constructed as a multi-layer filter. The water/waste water flows through the filter from top to bottom. Here, dirt particles >10 µm are trapped in the gravel.
Technical specifications:
material GRP coated with inliner
integrated centrifugal pump SS316 stainless steel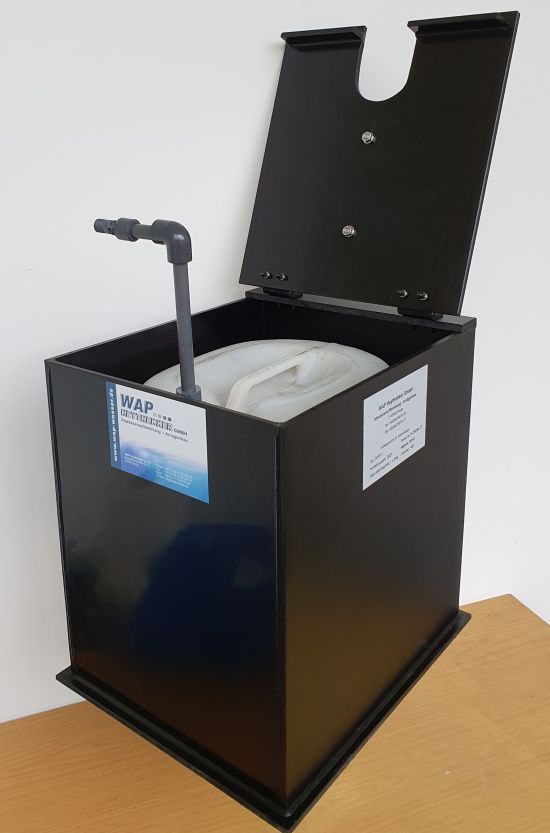 Storage box for hazardous material containers 
 Technical specifications:
material GRP coated with inliner
chemical-resistant plastic (PE or PP)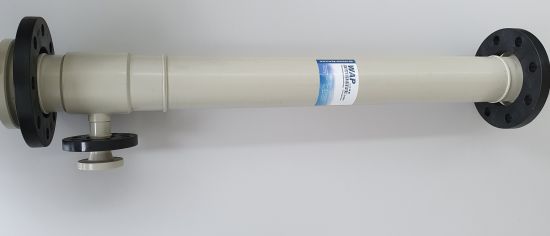 A static mixer or static mixer is a device for mixing fluids in which the flow movement alone causes the mixing and which has no moving elements . It consists of flow-influencing elements in a tube. These alternately divide the material flow and then bring it back together again, which achieves the mixing.
chemical-resistant plastic (PE or PP)